2017 OMS evening party
OMS hold an evening party on Feb.18th to celebrate the success of OMS in 2016 and thank the OMS's employees in Royal Ocean fishing village.
First of all, the Chairman of the OMS Long Xiaobin delivered a speech, the Long Xiaobin said, "OMS's team is stronger with your hard work. We will take the new expectations, new opportunities, new challenges make OMS better in 2017. "Subsequently, Dong Guan high-level together toast and announced the party was begun.
This party was started with a dance. Then the quality inspection department intern Zhou Jia sang a song called "Chen Zao". Sales manager Li Jingchao sang "Dang Ni Lao Le" and Production Director Li sang "Ai Pin Cai Hui Ying". Also this party had a comedy called "Quack" and a dance from special guest Hakan's hometown etc.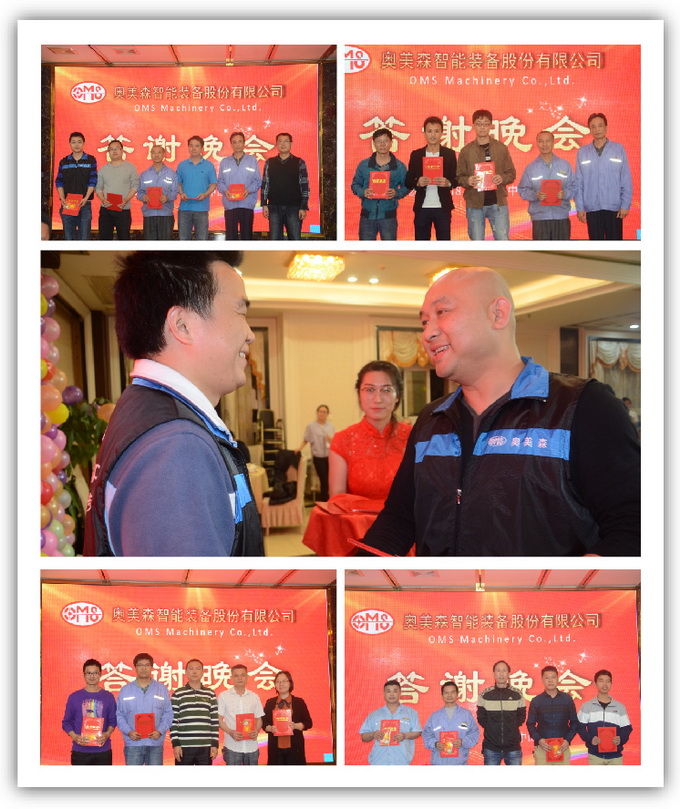 After the show, executives hold an award ceremony for 20 best employees and team leader in 2016.
Finally, the party up to its climax with the special prize and first prize.
After the party, executives and employees take pictures.